A New Era Mark: Mazzotti in John Deere Livery
The merger of John Deere and Mazzotti is turning a new page in agricultural machinery history. Six years after the 2017 acquisition, Mazzotti sprayers have been revamped, now sporting the iconic green and yellow of John Deere. This ain't just a color change; it's a symbol of blending tradition with innovation, where Italian craftsmanship meets global leadership in farm machinery.
Mazzotti Evolution: From Italian Masterpiece to Global Titan
Founded in Italy, Mazzotti has always been known for its top-quality sprayers. With John Deere's acquisition, Mazzotti didn't just keep its uniqueness; it gained a massive push to grow. Joining the John Deere portfolio has allowed Mazzotti to broaden its reach, using global resources and distribution channels. Now, Mazzotti sprayers will be available at all John Deere dealers.
The 300 Series Sprayers
The Series 300 is the fruit of integration and innovation. The 332M and 340M models aren't just improved versions of their predecessors; they're a perfect blend of performance and reliability. The 332M, with a 175-horsepower John Deere PowerTech four-cylinder engine and a 3200-liter tank, and the more powerful 340M with a 225-horsepower engine and a 4000-liter tank, both offer advanced solutions for modern farming. Plus, these new sprayers are decked out with the G5 Plus control system – a step into the future of precision agriculture. This display doesn't just enhance the operator interface; it fully integrates with John Deere's software, ensuring unmatched control and efficiency. That means more precise resource distribution, minimizing waste, and ultimately, sustainable development.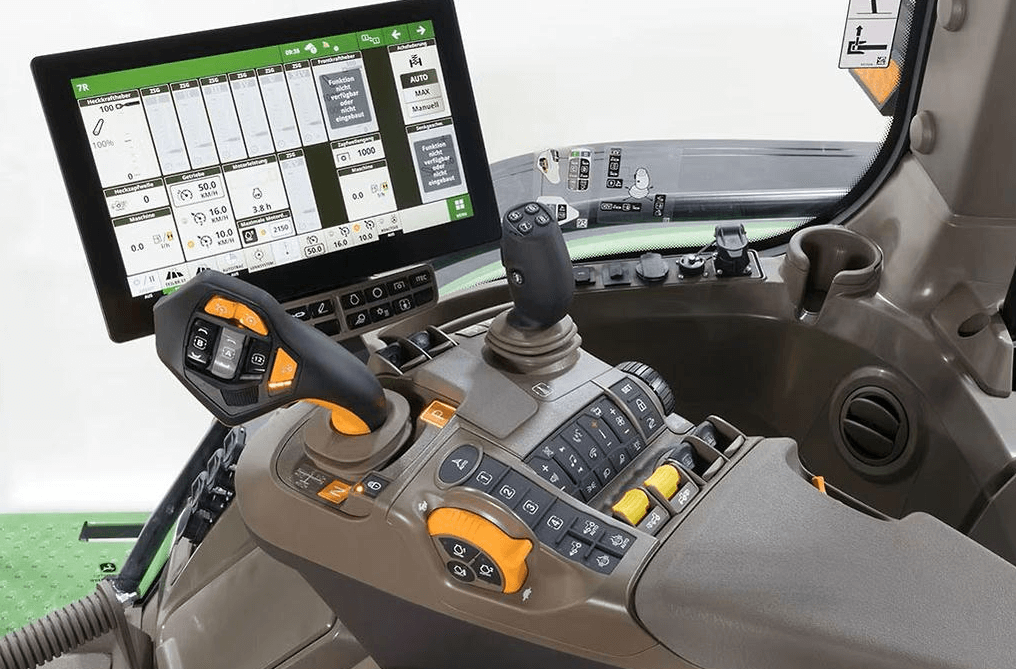 Strategic Step Towards a Sustainable Future
Incorporating Mazzotti sprayers into the John Deere lineup is more than a technical update; it's a strategic move towards a sustainable future. The combination of cutting-edge technologies from both companies is fostering the development of clean and efficient agriculture.
"It's more than just merging brands. It's about merging ideas, dreams, and the future. Today, as Mazzotti sprayers get painted in John Deere colors and become a full-fledged part of the John Deere product line, we see more than colors; we see the future of farming,"

comments John Downson the editor of John Deere News.